Work 24 Hours In Two Days
It started with the idea of working my whole week in one day. I have to work 24 hours per week for the Member Get Member Company. There are no set days, just flexible and it's both ways.
This gives my the opportunity to find my best productivity. Usually I'm better at night, so I start later on the day. This is better for my boss (I get more work done) and better for me (I hate getting up early). So if nobody really cares on how you work you can really find your way on how to be most productive.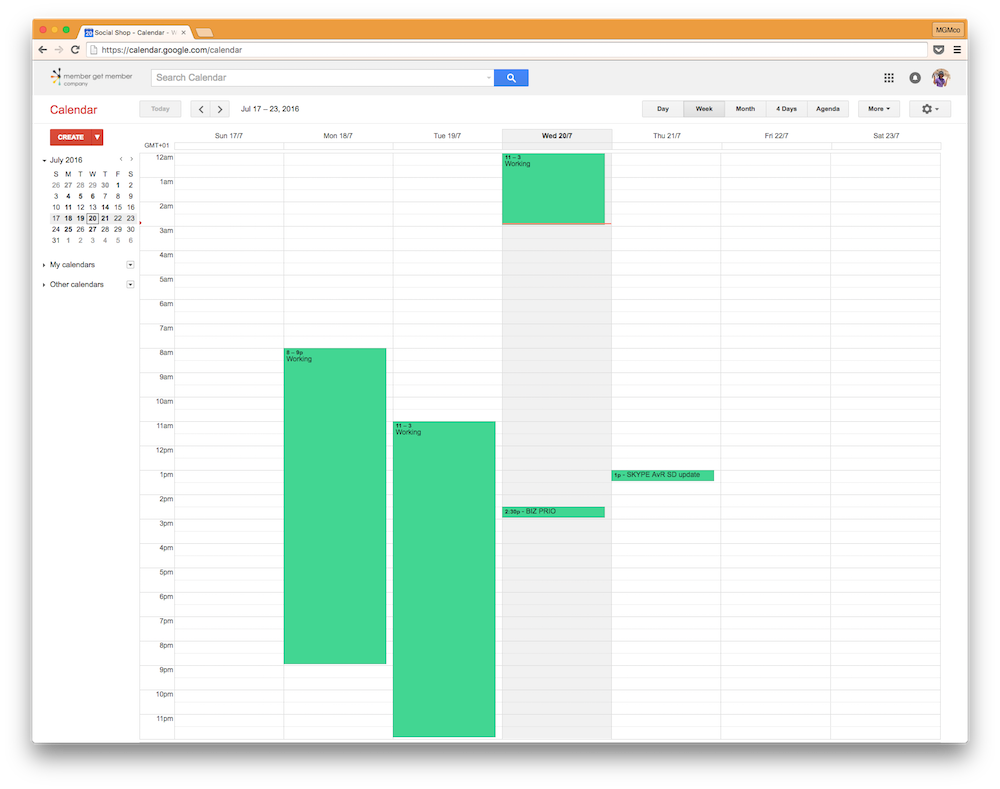 This week I worked 24 hours in 2 days. As you can see, it is a little more then 24 hours, but who cares. I had two breaks per day of close to 30 minutes. At the moment of writing (it is 3:00 in the night) I feel tired, but also very satisfied. Sometimes you have to do some tasks that are annoying for everyone. This week I did some of those tasks and I have to say: I really got more done then usual. I just pulled out the numbers of the amount of work I did in the last 2 days and I have written 646 and deleted 815 lines of code. This does not say everything of course, but I know I was way more productive then normal.
Working at night means there are not so maybe (at this moment zero) co-workers in the co-working space. Nobody says a thing and there is no noise at all. The only thing I hear is the fridge and my keyboard. It feels really good and I hope I can fall asleep soon.
What is next? I want to try to work 24 hours in 24 hours. Not really sure if it will as productive as working 24 hours in two days, but if you don't try you don't know right?